Home
RondelO™ avoid infusion therapy drugs accidentally being mixed and combats drug incompatibility by design, and it is the only physical device that adds an extra layer of safety for the nurse to do right. Only one of the drugs connected to the Luer inlets can flow to the patient at the same time. Furthermore flushing fluid is always available, to be used to separate drugs from mixing and rinsing the tube further down the line.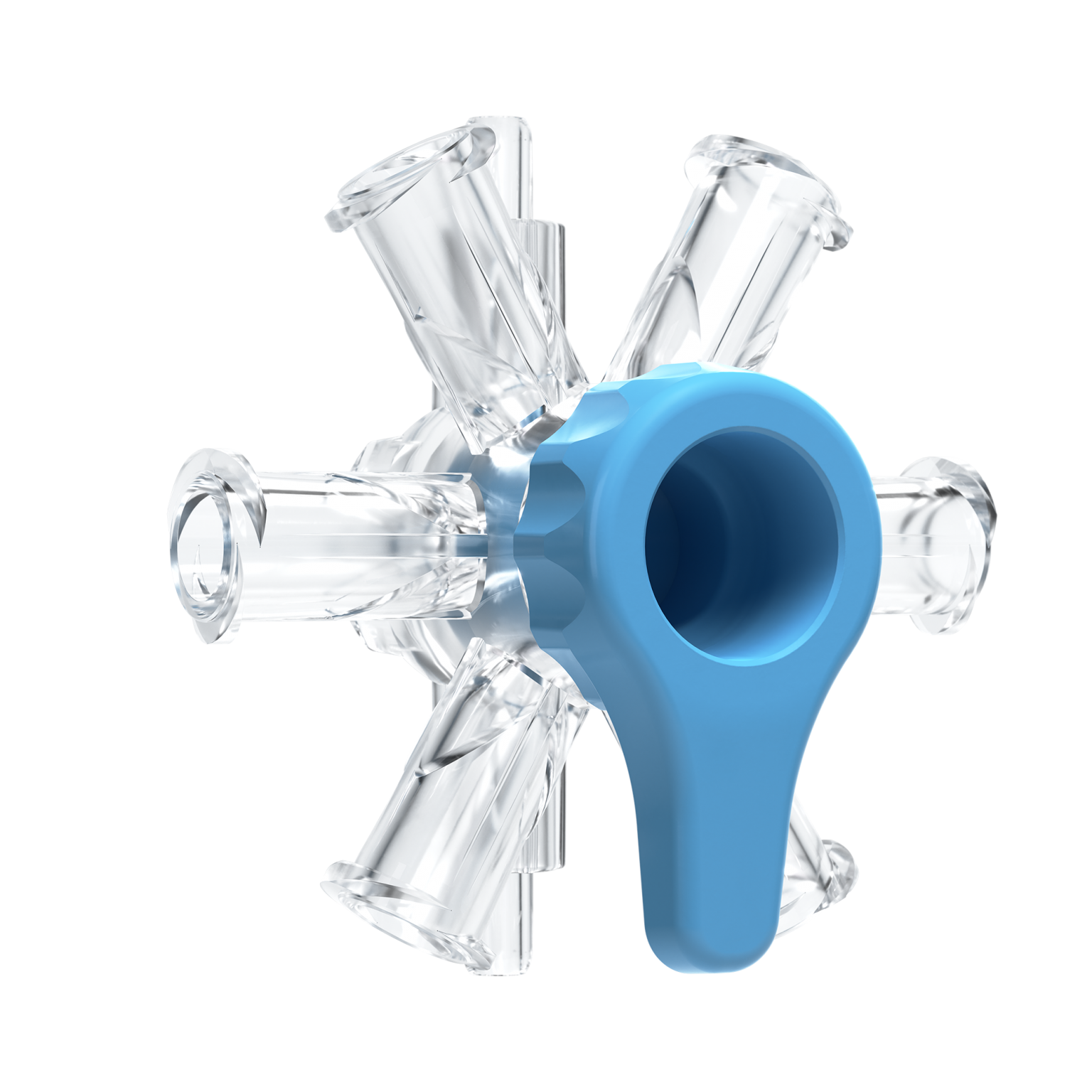 RondelO™ - combat drug
incompatibility by design
Sequential infusion with RondelO™ made easy
Single Drug administration
Flushing fluid always available in all positions
Further advantages for example of an IV-set EU/ROW
achieve a sequence by controlling a clamp on the primary flushing fluid
flushing fluid can be protected with a Back Check Valve
no need for Back Check Valves secondary lines
refilling of drip chamber is made easy by expel air out through a secondary line
Further advantages for an example of an IV-set in the US
achieve a sequence by using different head height pressure where the secondary infusion is located higher than the primary fluid
back priming of secondary lines
automatic flushing take-over when remain in same position or use a dedicated flushing only position in between secondary drug adminstrations
RondelO™ is sold as a Component, not as a Final Device and not as a Replacement part, and as such does not hold a CE-mark or a FDA 510 (k).